The Advantages of maintenance/repair in specialized workshop – T/C cartridge to cartridge Solution for D/G turbochargers – Flexible Turbocharger repairs in the era of COVID-19
1. The Advantages of maintenance/repair in specialized workshop

2. T/C cartridge to cartridge Solution for D/G turbochargers

3. Flexible Turbocharger repairs in the era of COVID-19
The Advantages of maintenance/repair in specialized workshop
• The Static/Dynamic Balancing of Rotor Shaft can be performed.
• Proper cleaning of all dismantled parts with necessary workshop equipment.
• Integrated measurements and Non Destructive Tests (NDT).
• Immediate restoration to any arising problem.
• Minimizing recovery time of damage, saving time and money.
• Risk elimination from performing the work on the vessel by untrained crew.
• True value and reliability of your property.
• Compliance with manufacturer's instructions to keep a spare cartridge onboard.
---
Cartridge to Cartridge Solution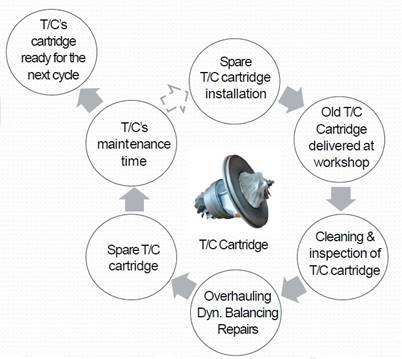 Proactive Actions
• Always keep a spare Turbo Cartridge available on board
• Arrange overhauling of the turbocharger on time
• Follow overhaul intervals of each T/C manufacturer
---
Flexible Turbocharger repairs in the era of COVID-19
TURBOMED SA, in compliance with the new standards in the workplace, continues its repair activity in all countries, providing flexible turbocharger services with consistency and professionalism, meeting the ever-increasing needs of its customers safely.
• Hygienic and safe workplace environment for both employees and visitors.
• Protective clothing – Personal hygiene of technicians either for repair services on board or in our workshop.
• Despite the current situation of covid-19 pandemic worldwide our service engineers are available to travel according to the regulations and protocols of each country.
Turbocharger Services
Turbocharger Spare Parts
Latest arrivals in stock:
MET 30SR – MET 53SC – MET 53SD MAN NR15/R – NR20/R NR12/S – NR26/R – NR24/SO – NR29/SO – NA34/S – R214 – R254 – R304 – R354 – R454, S48, S52
---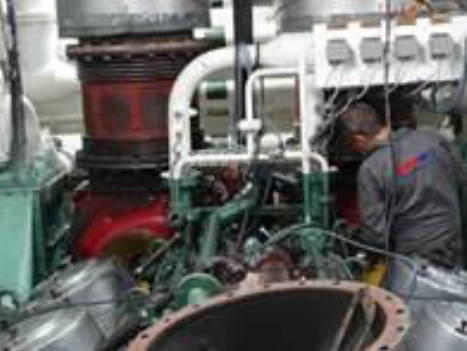 Turbocharger Services
The leading turbocharger repair force for the Mediterranean, the Black Sea and West Africa
---
Repair Station in Kyllini Port. One stop service in the Ionian & Adriatic Sea
---